Want to earn money by selling online? Then you need to know how to build a ecommerce website and what you want to sell. And most important, how to market your e-commerce business?
What products can you sell online?
Online you can sell almost anything as long as enough people are interested. Ecommerce Businesses are built to sell many different things in all sorts of different niches and markets. To make your e-commerce business successful, you need to know how to set it up and market it properly. But first, you have to know what you want to sell.
You can choose between four main products to sell online:
Shippable and Physical goods can be harder because you need to decide your fulfillment model. When you want to hold your own inventory, you need to manage everything and are responsible for shipping to customers. Or you use the dropshipping method where the manufacturer handles the fulfillment process from start to finish. Another model would be to send your product to a fulfillment house that handles the shipping for you.
Digital Products like ebooks, software, games, multimedia, and everything else that is downloadable or can be viewed online. It is an easy method because you only need to give access to the product so a user can view or download it.
Services that help people and businesses with all types of different problems.
Courses, subscriptions, and other memberships: where you provide user premium content and access to exclusive tools and knowledge.
The good thing about e-commerce you can either sell only one type or sell all at the same time. This should help you find your preferences, not necessarily your idea. So write down what you want to sell it helps you with future decisions for your e-commerce business.
Choosing your product
Many people have great ideas but don´t know how to choose a product to sell online. It can be helpful to use tools that can assist in product research, like the Jungle Scout report tool, where you can research all types of products from amazon. You get data sales estimates, competitor reviews, sales rank, and an opportunity score that weighs the demand and competition.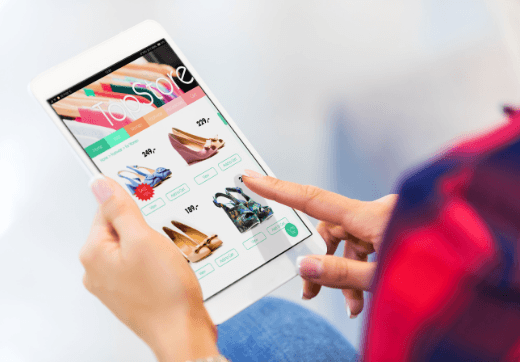 To find good products during your research, look for an acceptable price range depending on the type of product you want to sell. So a water bottle shouldn´t cost more than $40 depending on the function. But a TV is more expensive, so the price range is of course higher.
Also, find products with a decent sales volume of around 250 units per month at a minimum. Avoid products that you can only sell on specific seasons when you want monthly profit. Look for top-selling products that ideally have under 100 reviews because the more reviews, the harder it is to sell when the competition already dominates.
Don´t recreate an already successful product. It is better to provide more value and maybe combine two successful products into one when it makes sense. If you want to sell a physical product, it's a good idea to choose something small and lightweight. More weight means more shipping costs and storage fees which make you a lesser profit.
The product you want to create shouldn´t have too complex materials and be a manufacturing challenge. So try to keep as simple as possible while still providing enough quality.
With Jungle Scout, you can discover products that already have an existing demand on Amazon with low competition. But it only helps you to know what will sell enough.
No matter what you want to sell, there are three criteria that you need to check off:
1. Trending In google trends, you can find trending words; maybe it is a niche that you can tap into with your product.
2. Light product keeps your costs low
3. Cost-efficient: Your product needs to have low production cost but offer high enough value so people will buy it.
Finding a product is about filling a gap by solving a problem that other companies aren´t doing or not doing well. The more unique benefits your product can provide potential customers, the better.
To figure what people buy that is valuable, ask the following questions:
What do you buy?
What can you not live without?
What is popular now?
To find what unique value are searching aks yourself:
What problems do you hear people complaining about?
What improvement would you make for a certain product?
Is there something you want to buy but can´t find it?
It is a good idea to ask your friend and family this question. You can also search for answers on social media or look on websites like Quora or Reddit.
When you brainstorm ideas, find something where you have a personal connection. This will make it more fun to sell the product, and it makes it easier to know how to market it to customers, and you may craft better sell pitches to potential buyers.
It is also helpful when you try some product to get firsthand knowledge of your market. Remember, you don´t need to make something entirely new rather something that is more valuable to people and make their lives easier.
At least one part of your product needs to be unique, the design, function, context, or price. Write everything down that interested you in your researches.
Choosing the idea
Once you made a list of ideas, it is time to narrow down potential products.
Get rid of ideas that have:
High shipping costs that can hurt a new e-commerce store
Legal implications like nutritional supplements where, e.g., medical claims could land in legal hot water.
No relation to your interests, expertise, or passion. If you know the product and love to learn more, it will make your life a lot easier.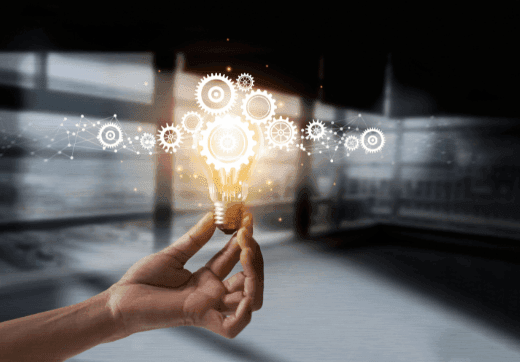 Now you can choose your favorite product idea from your list. You need to find an idea that stands a chance on the market. So once again, you can use a Tool like Jungle scout to research your product. But it is also possible to look at online marketplaces like amazon for bestsellers in different categories.
If you have a specific company in mind, look on their website and read reviews of their products. You can use sites like Trustpilot to get customer reviews for different niche product sites. You often see what bothers customers, which are the pain points you can improve with your product. And bad reviews of the competition can also give you opportunities to tap into the market with a more valuable offer.
When you pick something you want sale online, you also should look for google search terms and keywords that customers select to find specific products. You can use keyword research tools like Semrush or Ubersuggest to get data on how high keyword traffic volume is. It is good to find product niches that are not too small or too big. With Semrush, you can get many useful insights into potential competitor websites.
Of course, ask people that what they think of your idea. It helps you to find out if people are really interested in your offer. An idea would be to use a survey tool like Typeform that you can share. There you ask specific questions and can discover what people think about ideas.
You either use an advertising campaign to find people that answer the question, or you create a giveaway or gift card for Amazon, for example. It will help you, so more people answer your questions by giving them a chance to win a reward. In return, you can collect their email to later send them product news and launch dates when they are interested.
How to build a ecommerce website?
When you find your product, you need to do even more detailed research of your competition. Find out who your direct competitors are, who are the biggest players. And what you like and dislike about their approaches and website. Think about how you can integrate some of their strategies for your own e-commerce business.
It is also a good idea to make a business plan that establishes your goal and details how you want to run your business and reach your customers. But the detail of how you write a business plan depends if you need investors. If you don´t need investor funding, you can make a short plan. Write down what products you want to sell, the pricing strategy you want to use, and what marketing strategies you want to try to get customers.
A business pan includes what your business is what you are selling. And how you earn money and you finance it. Aswell what your operations model is. The outlines of a business plan are like this:
Executive summary
Company overview
Market analysis
Products and services
Marketing plan
Logistics and operations plan
Financial plan
To make it easier, you can find a lot of free business plan templates online.
When you made a plan, it's time to think about naming and branding your business. To find your business name, you can use a name generator like namelix.
But remember, it is not easy to find a name that catches the eye, describes your brand, and isn´t already taken by someone else. So keep it simple and differential yourself by being creative and original. Also, look if you can get the name as a domain address to build your e-commerce website. To create a memorable and simple logo, you can use a design tool like Canva.
Another important aspect of building a business is to register it in your country. Research what type of business you want to start if a Sole proprietorship or Cooperation and so on. It all depends on what you plan to do as each one has its benefits and drawbacks of financial and legal aspects.
Remember to look at what other permits and licenses you need to become an entrepreneur and build your business.
Now it is time to build your online store. First, you need to buy a domain and choose a hosting platform to create your website. You can either use drag and drop online shop builders like Shopify or use WordPress website builder with the Woocommerce Plugin.
For WordPress, you can find many beautiful prebuild themes and plugins that are easy to install and customize. Remember to test everything, that it is responsive, you have enough payment methods, and the purchase process works. Make your site easy to navigate, provide an overall good user experience, and have many optimized pictures and graphics for the visual effect.
If you don´t have the technical knowledge to build an e-commerce store, you can either hire a freelancer or sell your product on marketplaces like Clickbank or Amazon.
How to market your e-commerce business?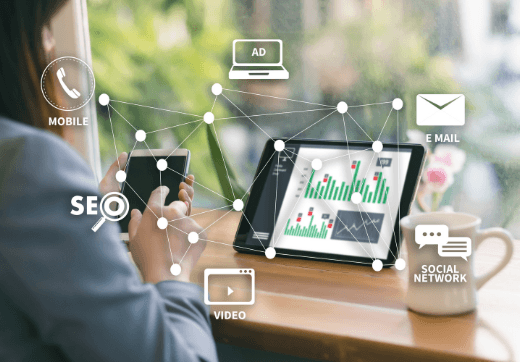 Once everything is planned out and set up, you need to get customers to start selling products. You need to have a good online marketing strategy to make sales. To know who would buy your product, you have to find your targeted audience and create a buyer persona.
It is important to have SEO knowledge so your website appears on search engines like Google and Bing. When you find the right keywords, you can get a lot of free organic traffic to your website. With content about your product and niche, you can also attract new users to your store.
Integrate a call to action when someone subscribes to your email list. For example, send them a discount code or a small freebie. Email marketing is important because you can send users product offers, provide them information and updates about your company and niche.
Another method to get customers to your e-commerce store is to advertise online. When you have an ad goal and know your budget, you can advertise on Social media platforms like Instagram, Facebook, Pinterest, etc., or Search engines like Google and Bing.
What can also bring many potential customers is Influencer marketing, where you hire an Influencer to advertise your store to their followers. You can also build a social media presence for your e-commerce website, where you keep followers up to date, answers question, provide customer service, and get reviews.
On your website, you should make it possible for customers to write reviews and testimonials. Also, integrate a friendly and responsive customer service. This will build more trust when new users visit your site and think about buying your products.
It is important to track all your marketing efforts and look at what makes sales and what needs improvement. Not every marketing strategy will work. It is a trial and error process. But if you plan your budget, have a goal in mind, and know your targeted audience, your e-commerce store can be successful.